School Improvement & Accreditation
School improvement planning provides a mechanism for identifying needs and establishing a common approach to meeting those needs at the school level. School Improvement is based on a continuous improvement model using research-based accepted best practices and based on the school's unique student needs.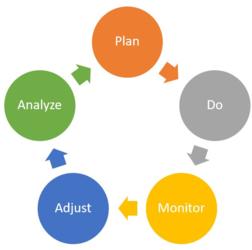 A School Improvmeent Plan is created each year and developed by school improvement teams which includes teachers, staff and parents. The job of the school improvement team is to lead the development of a school improvement plan that addresses student achievement needs, to monitor the implementation of the plan, and to revise it when appropriate.